Sarah Niedoba Apr 25, 2018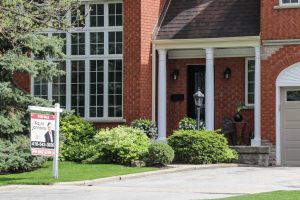 Photo: James Bombales
This week, the Bank of Canada (BoC) announced that after a weak economic performance in the first quarter of 2018, it is predicting a rebound for the economy in the coming months.
"GDP growth in the first quarter was weaker than the Bank had expected, but should rebound in the second quarter, resulting in 2 per cent average growth in the first half of 2018," reads the BoC announcement.
The weak first quarter performance — which saw GDP growth fall sharply from 2.5 to 1.3 per cent — has been widely attributed to a flagging housing market, as home sales dropped after the introduction of a new mortgage stress test on January 1.
"Slower economic growth in the first quarter primarily reflects weakness in two areas," reads the Bank's announcement. "Housing markets responded to new mortgage guidelines and other policy measures by pulling forward transactions to late 2017…Some of the weakness in housing…is expected to be unwound as 2018 progresses."
According to BMO economist Benjamin Reitzes, the central bank's more optimistic outlook for the second quarter reflects a belief that the housing market has adjusted to the new mortgage stress test, and will soon begin to recover.
"While Q1 GDP growth was cut sharply to 1.3 per cent…Q2 was introduced at a very solid 2.5 per cent, suggesting that the BoC is looking for some stability in housing over the coming months, at a minimum," he writes in a recent note.
Reitzes also agrees that a warmer housing market is likely this spring. "We're looking for a similar rebound in Q2, so can't argue with that," he writes."
It's a sentiment echoed by Scotiabank economist Marc Desormeaux, who believes that the housing market is on its way to bottoming out, and will see a surge in activity later in the year.
"March's uptick in home purchases [of 1.3 per cent] implies some bottoming out of sales activity, he writes, in a recent note. "Following the first quarter contraction, we anticipate a modest but broad-based recovery in sales activity [in the second quarter.]"